Saying "yes" by the sea is more than romantic and like any other wedding style, getting married on the beach requires a lot of planning, so it's up to you to choose the dress too, as it should be appropriate to the weather and time.
As said, analyzing these two factors is of utmost importance. If the wedding is in the morning, the dress should have much lighter and sleeveless fabrics. If the ceremony happens at night the ideal would be to have long sleeves in the dress because the temperature may drop a lot.
SEASIDE WEDDING
If you choose to marry barefoot with your feet in the sand, do not waste your time looking for heels, the maximum will be a creep ok?
The wedding dress should be as minimalist as possible to match the style of the ceremony. Avoid too long veils or hang it, and it does not match the style of the party, the wind can still be raising a lot of sand toward the guests, and we should agree that this is not very good hehehe.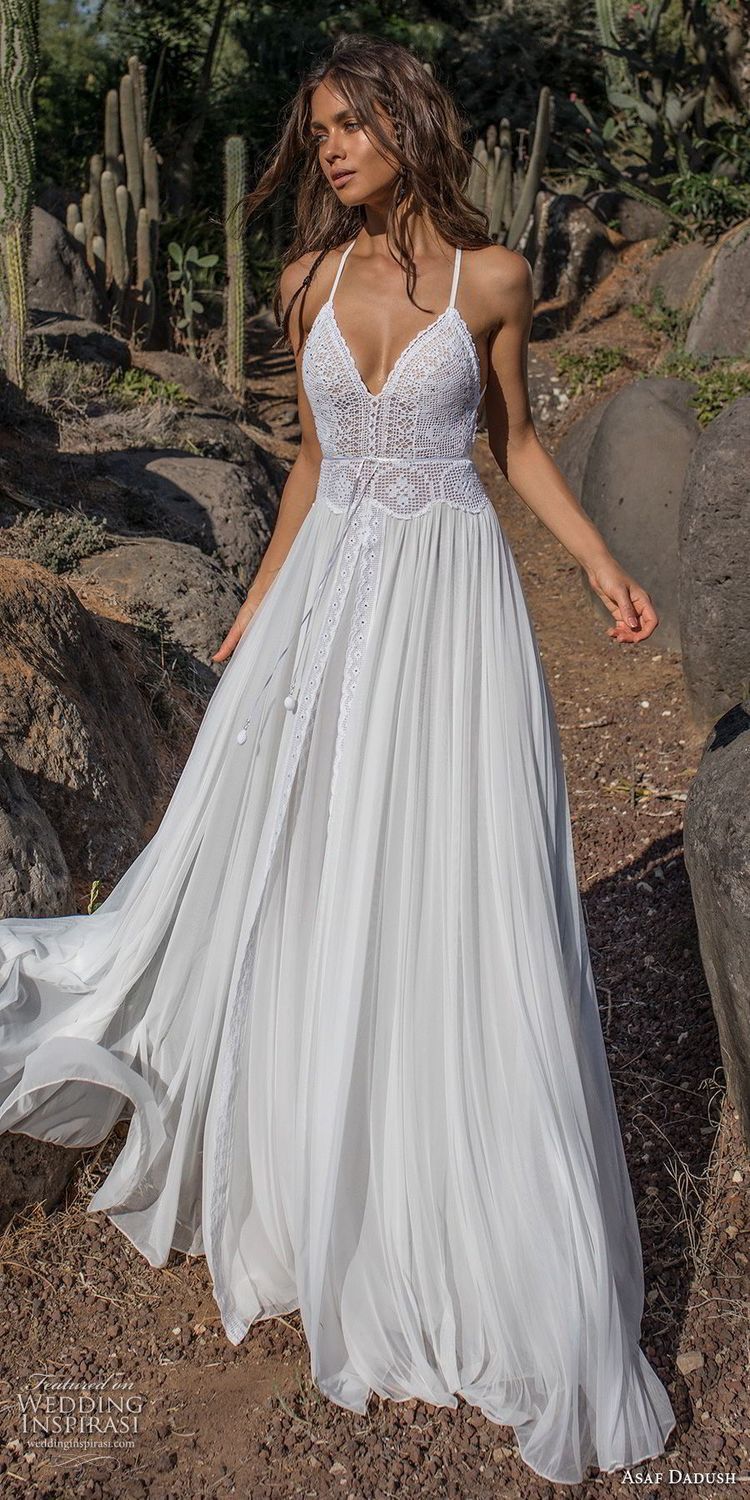 SEA VIEW WEDDING
If the ceremony is done at a hotel or other location that overlooks the sea, you can choose high heels shoes.
For the dress you can choose embroidery that can also be option for details, it can be a little more sophisticated but without forgetting the essence of getting married on the beach.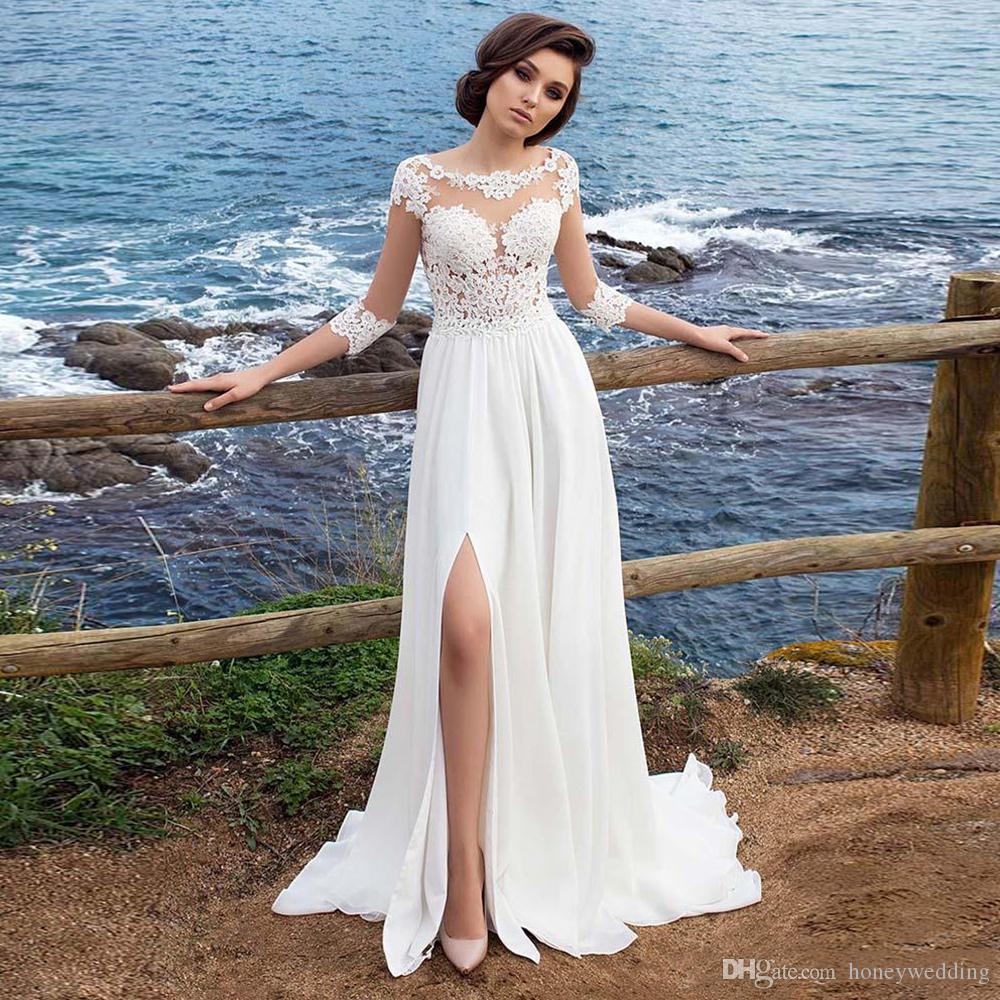 Check out our gallery of images, some models of dresses for you to be inspired!