DECORATION
The boho chic wedding suspends very elaborate decorations. To make a beautiful composition the ideal is to set up a color palette, and based on it look for antique objects, different chair styles and not forgetting the foliage, as they make a total difference in this style of wedding.
CEREMONY DECORATION
Rustic style wooden furniture is essential for guests to sit, you can also merge the chair models, so a more modern composition.
For the altar there are people who prefer to leave nature to fulfill this mission, or to elaborate a bow of flowers.
Regarding rugs, you can choose the traditional one or innovate in patterned rugs of different sizes.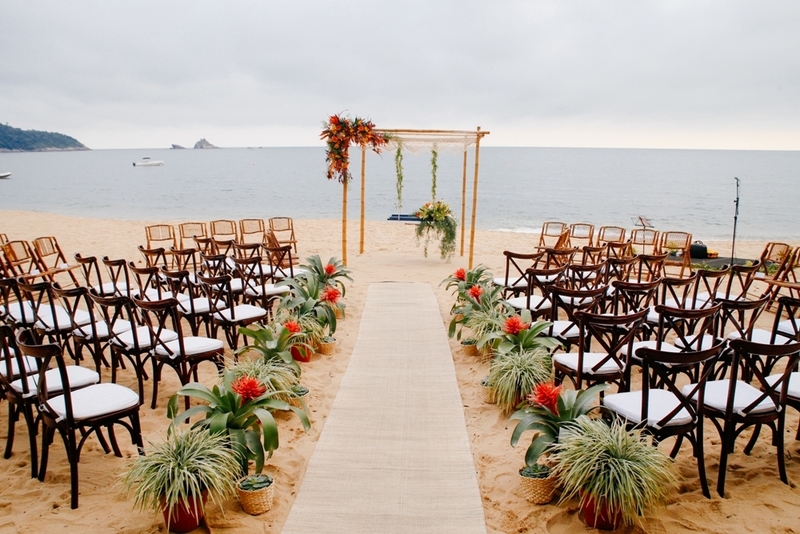 DECORATION FOR RECEPTION
Remember that the reception needs to be cozy, regardless of whether it is indoors or outdoors. The same rustic style of furniture is ideal, scatter flower arrangements with different vases, colors and shapes. Different formats but keeping the same concept is what makes boho style so dear to brides.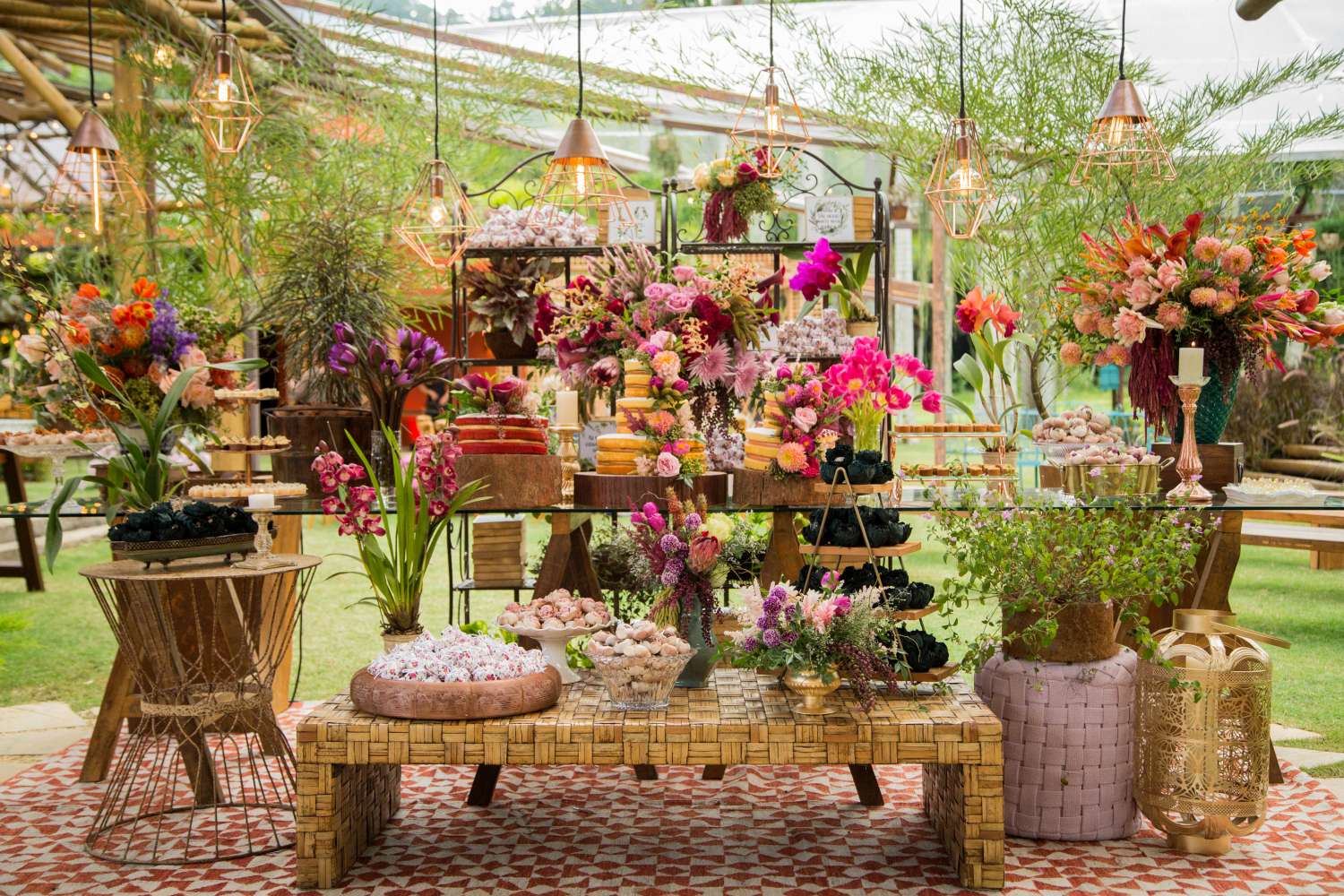 LIGHTING
Bet on the scenic lighting, which is a trend and lets out an air of comfort. To understand a little more about this style of lighting, click on the link beside: SCENIC LIGHTING FOR WEDDINGS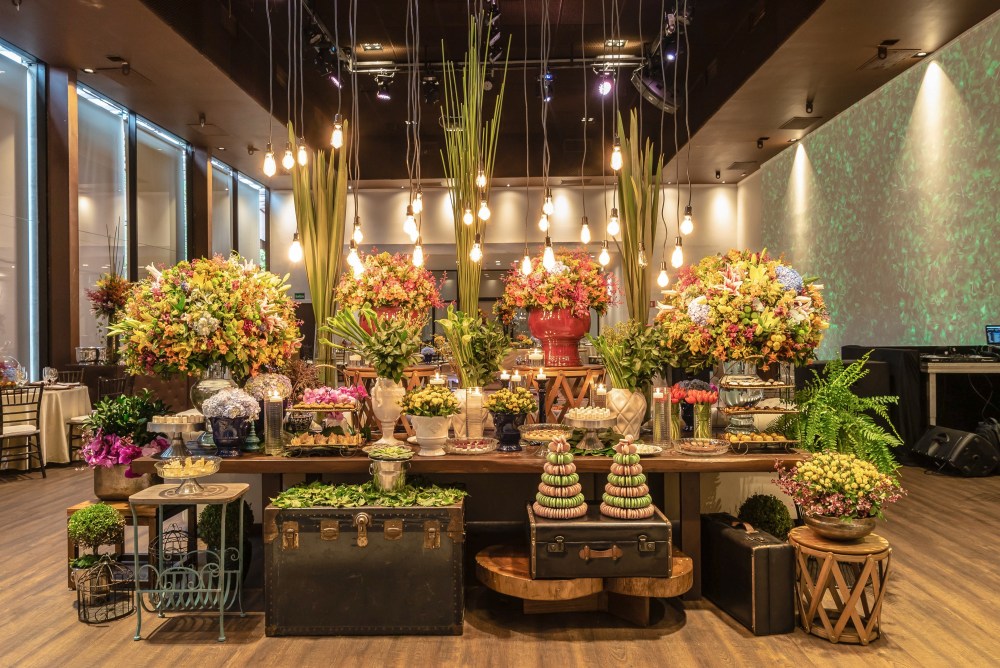 WEDDING DRESS
The wedding dress should match the wedding style so escape the traditional models like princess. Bet on flowing dresses and simple details such as shoulder to shoulder, lace and crochet.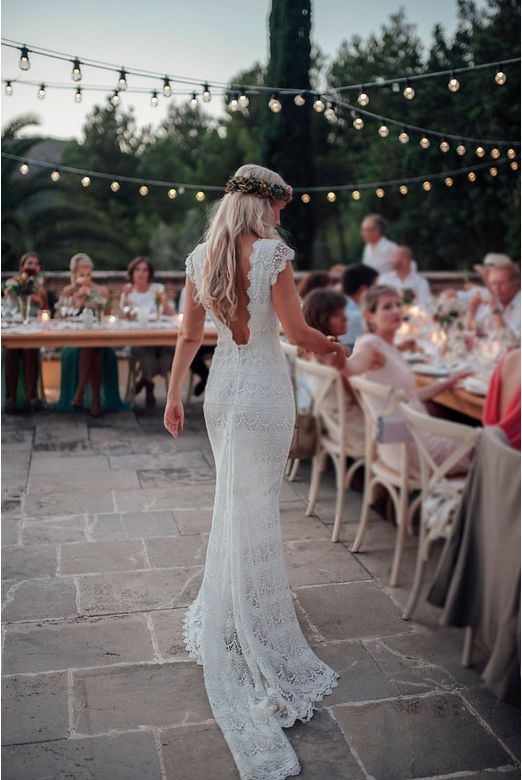 BOUQUET
The boho-style bouquet is different just like the other wedding details, so bet on asymmetrical and flower-mixed bouquets.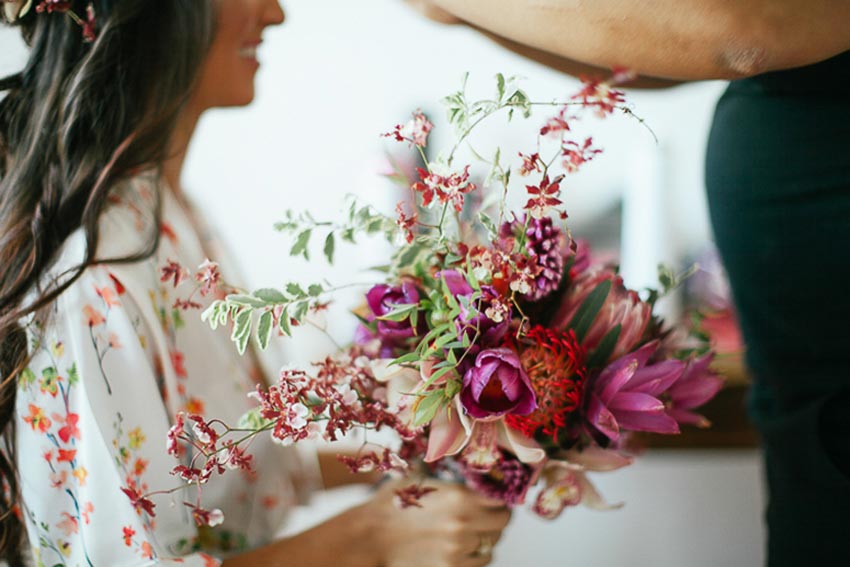 What do you think about this style of marriage? Comment here below your favorite style and we will make a unique post for each one.