Preparing to find the love of your life at the altar begins many hours earlier (and even days). For an occasion where emotions will be overflowing, everything must be very well programmed so that the bride really has a princess day.
Deciding on the environment may be related to the proposal for the moment and each brings different amenities for the bride's day.
BRIDE DAY IN THE HALL:
Making the day of the bride in a beauty leap has a big plus, because the place will probably have structure to tend you. With professionalism you will also realize that there is a high chance that the team can meet their friends and family.
But there is also a downside to being a beauty salon, you might not be able to have privacy and have to share space with strangers. With this in mind, before closing the package with the professional, make sure he has a private space for you and your family to feel more comfortable with.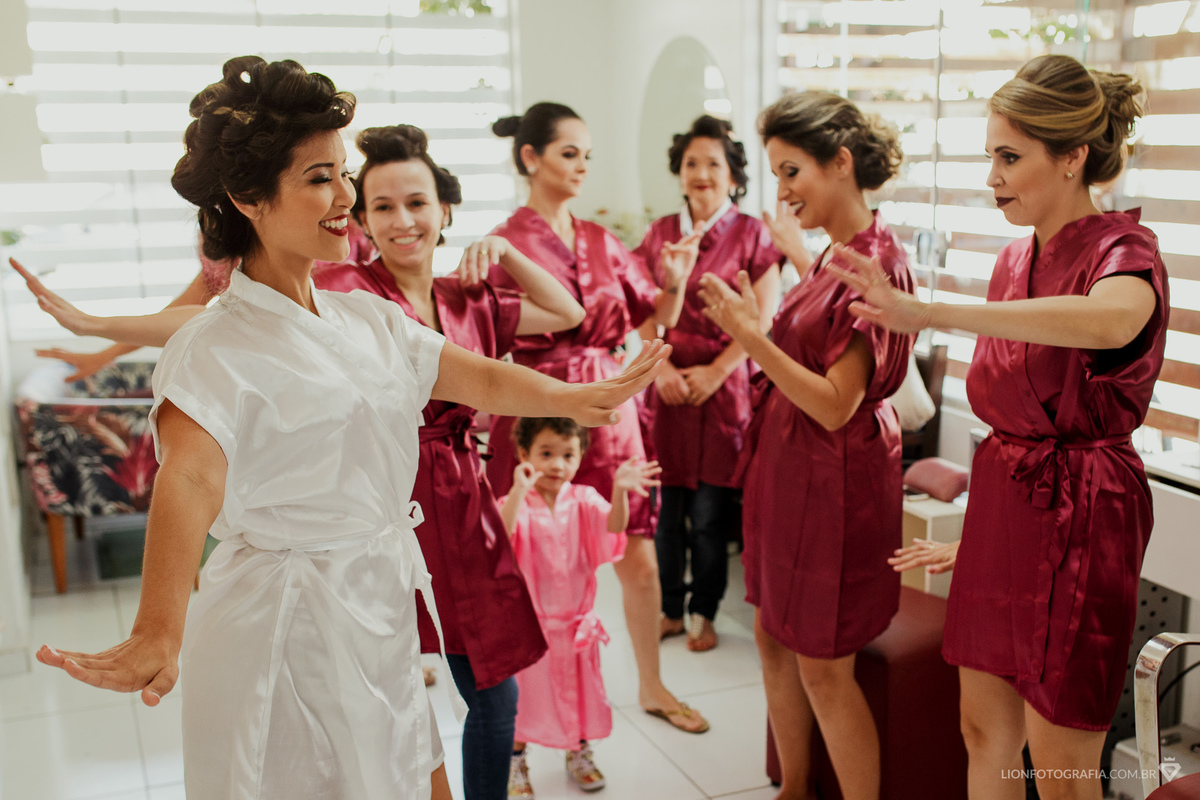 BRIDE DAY AT HOME:
Having the bride's day at home is perfect for those looking for something more intimate. The important thing is the space to be adapted for professionals to work and have a good lighting so that there is no mistake in makeup and hairstyle and so that the photos and video are even more beautiful.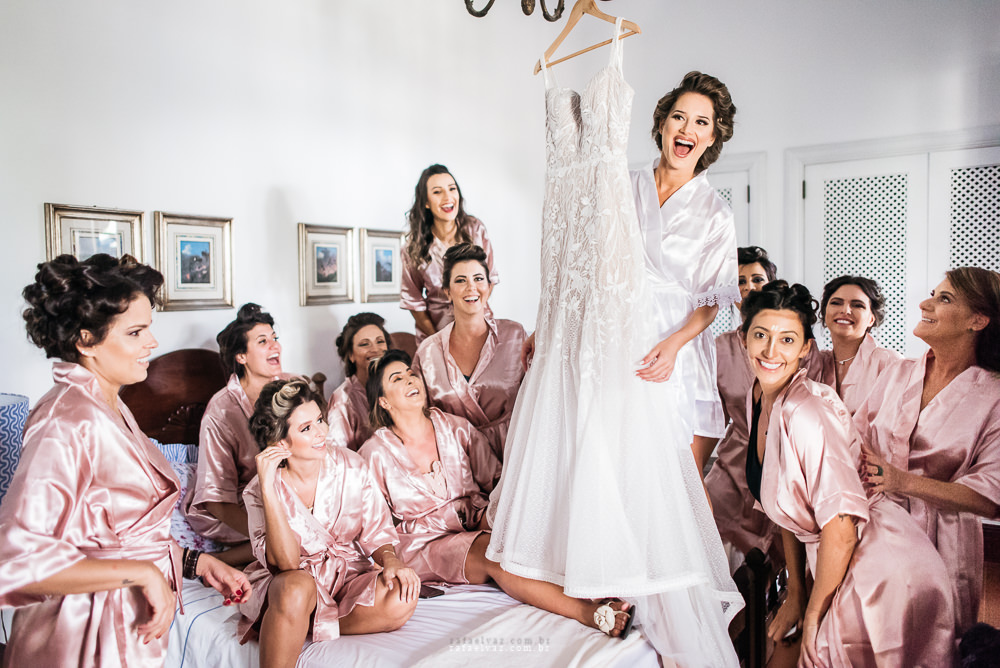 BRIDE DAY AT THE HOTEL:
Choosing the hotel as an option to get ready for the big day is great for those looking for a lot of privacy and structure. But the cost will be a little higher because it will be two suppliers, the hotel and the professional who will fix you and your friends.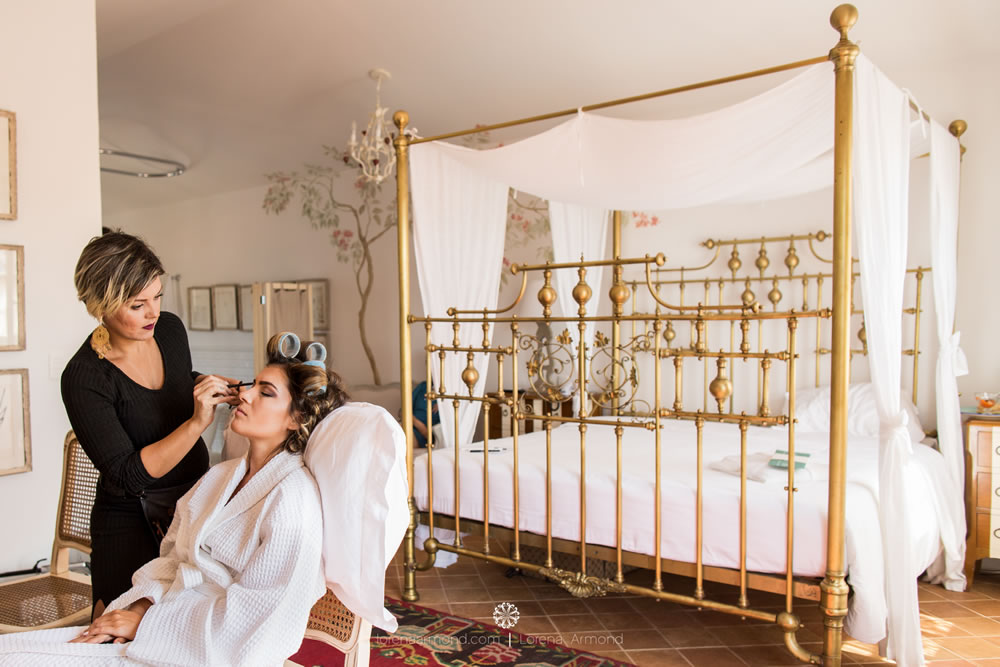 BUT AFTER ALL, HOW MANY HOURS BEFORE THE BRIDE SHOULD START MATCHING?
This will depend on each professional as it varies according to how the person works, but the ideal is to stimulate some time so that there are no unforeseen events. Include the bride's makeup and hair time, more chaperones, a snack break, photos and footage. If the professional has a larger team to attend the companions, it is encouraged to start production 5 to 4 hours before the event.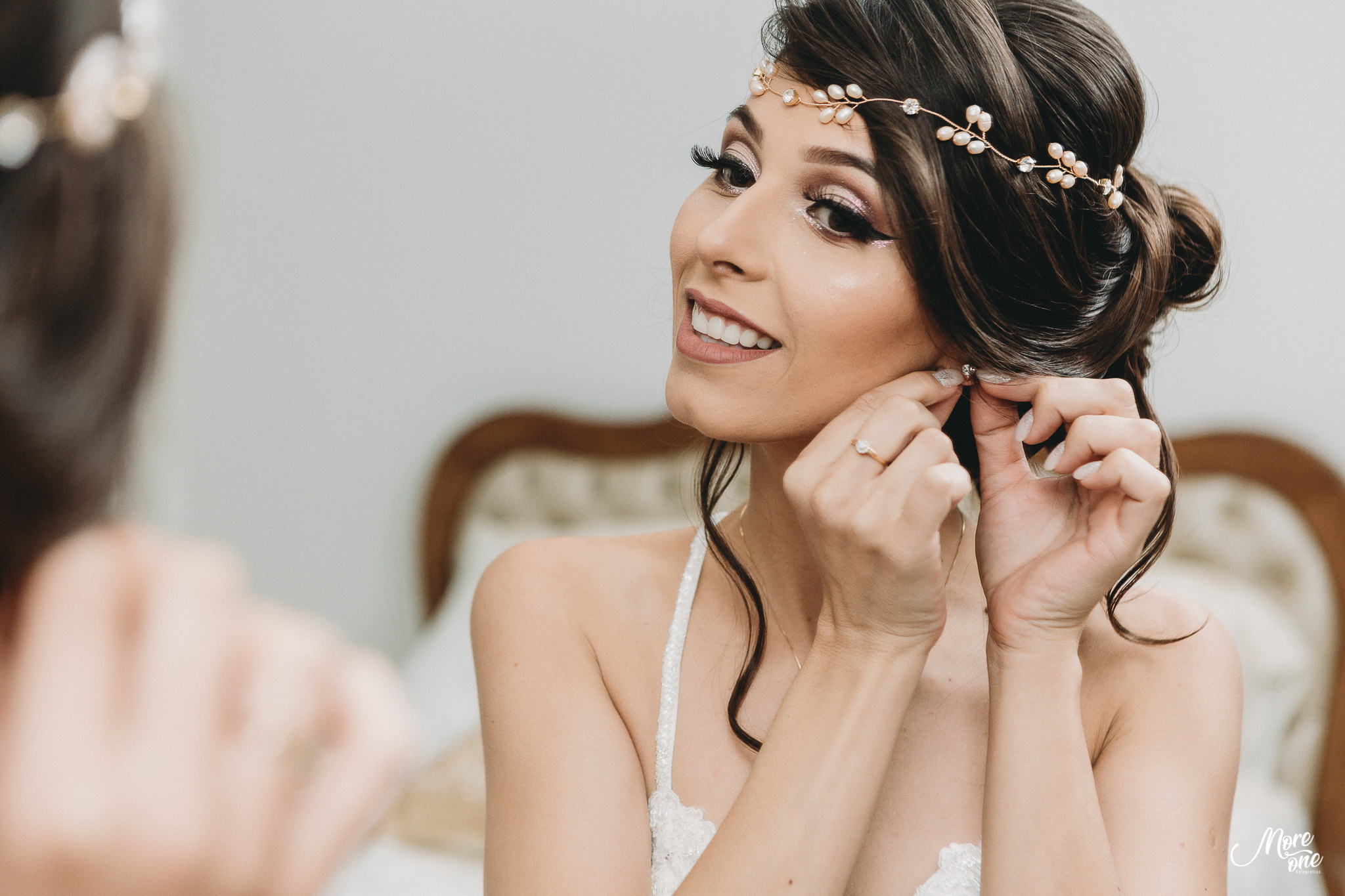 THE IMPORTANCE OF MAKEUP AND HAIR TESTING:
To feel more confident, it is recommended to make an appointment with the professional who will produce it, one day to test the bride's dream hairstyle and make-up, so she will be sure she has made the right school to look even more beautiful for the big one. day.
From the engagement to the altar, the wedding journey ends up receiving feedback from family and close friends. This ends up interfering even in the choice of where bride should get dressed, with everything opinions are welcome, but the final decision is the bride and this no one can interfere.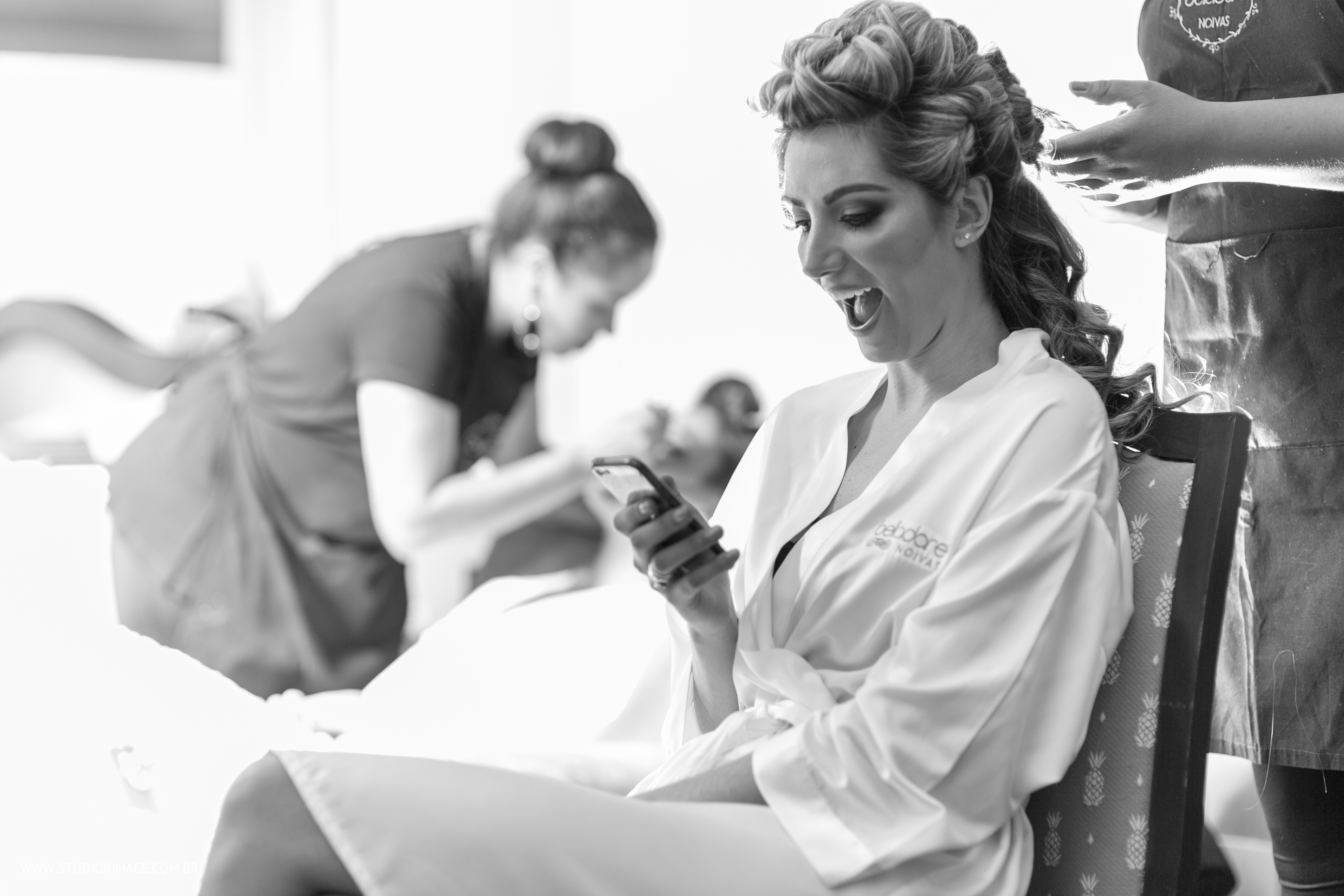 Did you like the tips? Comment below on which of the places you have chosen or will opt for your big day !!! We are curious to know.